Repair touch panel of D4003/5003 after model change in service menu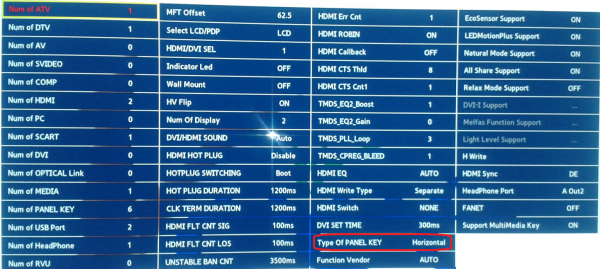 1. Build the IR transmitter
Alternativelly you can use your old nokia phone with IR port to emulate service codes.
Use method which is easier for you.
2. Use 3-steps procedure to unlock extended service menu
3. Navigate in service menu to:

Control->SubOption->Type of PANEL KEY

set it to PDP (last in the list)
4. don`t power off TV, set this option to Horizontal
5. Power off TV.


Be careful while navigating in service menu.



After power on you should have your touch panel working.
---
Reference
Originally posted by user Yarek